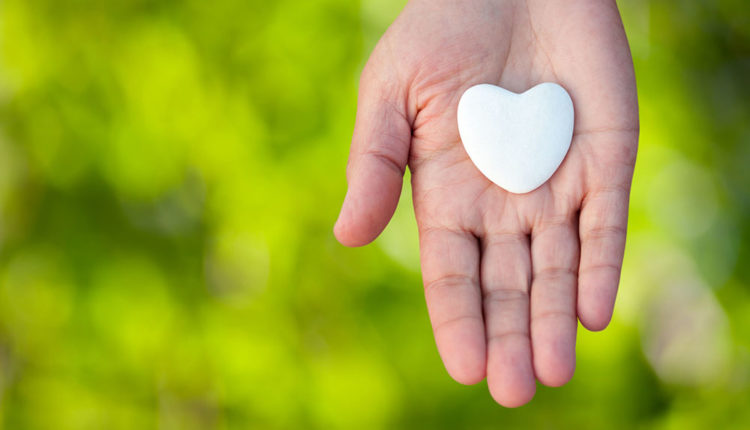 Surrogatmamman är en del av vår familj
Efter en dramatisk förlossning tvingades Ulrika operera bort sin livmoder – en stor sorg. Men tre år senare fick hon dottern Rut, buren av den amerikanska surrogatmamman Katie.
– Jag är så oändligt tacksam för vad Katie har gjort för oss. Jag hoppas verkligen att jag skulle ha varit beredd att göra samma sak själv för någon annan, om jag nu hade haft en livmoder, säger Ulrika.
Det var i samband med första barnets födsel som Ulrika genomgick en akut hysterektomi, borttagning av livmodern. Den klarade inte av att dra ihop sig efter en utdragen förlossning med mycket värkstimulerande dropp. När Ulrika förlorat 3,5 liter blod förstod hon själv att läget var allvarligt. En läkare berättade att hon skulle sövas inför ett blodstillande ingrepp – och att livmodern eventuellt skulle tas bort.
– Jag sa: Gör vad som krävs. Jag kände mig fruktansvärt sjuk, kallsvettig och yr. Jag förstod att jag höll på att förblöda och jag ville bara överleva och vara med min son, berättar Ulrika.
Livmodern togs bort, liksom alla möjligheter att själv bära ett ytterligare barn. Kvar fanns äggstockarna, som verkade välfungerande – Ulrika var bara 29 år.
Tankarna på surrogatmödraskap kom tidigt. Om ett ägg kunde befruktas genom IVF, borde ett syskon kunna födas, förutsatt att någon annan kvinna kunde bära barnet. Ulrikas mamma erbjöd sig att göra det, men det kändes fel för familjen.
I stället gjordes en omfattning sökning via nätet. Något som ringade in fyra länder som de mest nyttjade för svenska föräldrar som vill använda sig av en surrogatmamma: Ryssland, Ukraina, Indien och USA. Av dessa föredrog familjen USA, och där fastnade de för företaget Circle Surrogacy. Företaget tog på sig hela processen – att hitta en lämplig surrogatmamma, att sköta all juridik och rekommendera en klinik för den medicinska behandlingen.
Redan efter tre månader fick de stifta bekantskap med Katie. Hon var 24 år gammal, hade redan två barn och var gift med barnens pappa.
"We were surprised that she was so young, but when we talked to her via Skype, she made a mature and thoughtful impression. We liked her directly, says Ulrika.
They thanked Katie's offer to carry their children. A comprehensive contract was signed with Circle Surrogacy.
In the next step, Ulrika needed to find a gynecologist in Sweden to initiate her IVF treatment. The ovaries would be stimulated with hormones and different values ​​needed to be measured. At the same time, Katie on the other side of the Atlantic would be down-regulated with hormone sprays, and the menstrual cycles needed sync.
However, no Swedish fertility clinic wanted to print the drugs, referring to the fact that surrogate motherhood is not legal in Sweden. After asking very many, Ulrika was contacted by a private practitioner gynecologist who agreed on the prescription. The results from the samples were emailed to the clinic in the United States.
When it came time to pick out mature eggs from Ulrich's ovaries, the family went to the United States. There they met Katie for the first time – and her husband and children.
-Orally enough, it was quite natural to spend a family holiday quite soon. We ate dinner together at the hotel and stayed for several days.
Seven eggs were picked out of Ulrika, all fertilized with her husband's sperm and two eggs were returned to Katie's womb. Thus, the first trip to the United States was completed. Ulrika with husband and children returned to Sweden.
The pregnancy message came via email from Katie, who throughout the pregnancy carefully shared everything: ultrasound, moods and kicks. Often Katie's children sat and joined the Skype conversation so that a deep and close relationship has been established between all the two families.
Two weeks before the date of expiry, the family traveled to the United States. On the estimated date of birth, Katie went to the hospital for scheduled start-up because she did not want to go over time. In the nursery room, Katie's husband, her mother and Ulrika followed.
-We held each other hard in their hands. It was hard to see her hurt – I did my best to support her. At the end I backed and let her stand for the support, but I never felt in the way. It was very nice atmosphere in the room and even the staff thought it was a special event.
At two o'clock in the afternoon, Ruth was born, immediately wounded by midwife, which was said to be a practice in the United States. When she was washed, she returned, and was then taken to Ulrika's bosom to breastfeed, something prepared by pumping her breasts to start a milk production.
Already at BB, the staff considered Ulrika and her husband as the child's parents. Their name was written directly on the birth certificate, and Ulrika carried the BB band whose number showed that she was associated with Ruth. Katie had no band at all.
The families continued to hang out for about a week, now together with Ruth. Whether Katie, her husband or her child ever expressed any doubts about who the child was.
-He did not want more children, but she wanted to feed another child to another woman. She was so clear about it, already from day one, so we were never worried about that matter.
Already in the United States, Ulrika sent the birth certificate to the Swedish Tax Agency, declaring that "she was in the United States and had a child." The Tax Agency did not ask any further questions about the child's presence. A few weeks later, Ruth had his Swedish social security number and was registered as a daughter of Ulrika and her husband. It was possible to travel from the United States with a valid birth certificate and an American passport to Rut, granted to all those born in the United States because they are automatically regarded as US citizens.
Katie received the equivalent of SEK 200,000 for his contribution. Ulrika realizes that the money has been a driving force for Katie, but at the same time believes that she has had other motive grounds. For example, she is deeply Christian and grateful to her own two healthy children. She had a permanent employment at an animal hospital, and her husband also had a steady income.
However, Ulrika and her family did not pay directly to Katie, but to the company. In total, when all travel expenses, overnight stays and Swedish costs for medicines were added, all of them cost close to SEK 900,000. A legacy made it possible.
In the worst case, however, it could have been a lot more expensive. If the child had been injured or needed neonatal care, there had been no valid insurance for this, but instead a hospital bill had to be paid.
But Ruth was healthy and prosperous. She is today 14 months, and Ulrika still has regular contact with Katie and her family. They send pictures of Ruth and tell her about her development.
-Katie has had a decisive impact on our family. I hope we will be in touch with the rest of our lives – I can not imagine that our friendship should ebb out. I hope we will greet her again in the future, when Ruth is bigger, so we can tell her how she became, says Ulrika.
She has never felt questioned about the surrogate motherhood. On the contrary, the family has only received positive appeals, from friends, relatives and colleagues. Katie, on the other hand, was strongly questioned by part of his acquaintance, but not the close family. Some colleagues had difficulty in assuming that the growing stomach did not contain Katie's children, and it aroused discussions at the workplace.
"It feels hurt that she has had to defend her behavior. In my eyes, she has done the best thing to do – she has made it possible for our daughter to become a member, says Ulrika.
by Annika Lund